To start us off on our "famous craft room tours" can you even believe that Jen from TT&J is here today? Cause I seriously can't! She is talented and super sweet, and clearly needs no introduction…
Hi! I'm
Jen from Tatertots and Jello
and I'm so excited to join in this fun craft room series! I can't wait to see everyone's creative spaces. Today I would love to share my humble room with you.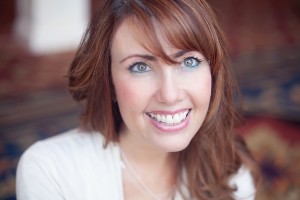 I decided to change my dining room into a craft room/office. I thought this prime home space was wasted as a dining room that was only used a few times a year. So my husband and I closed in the open arch that separated our dining room and living room with drywall and french doors.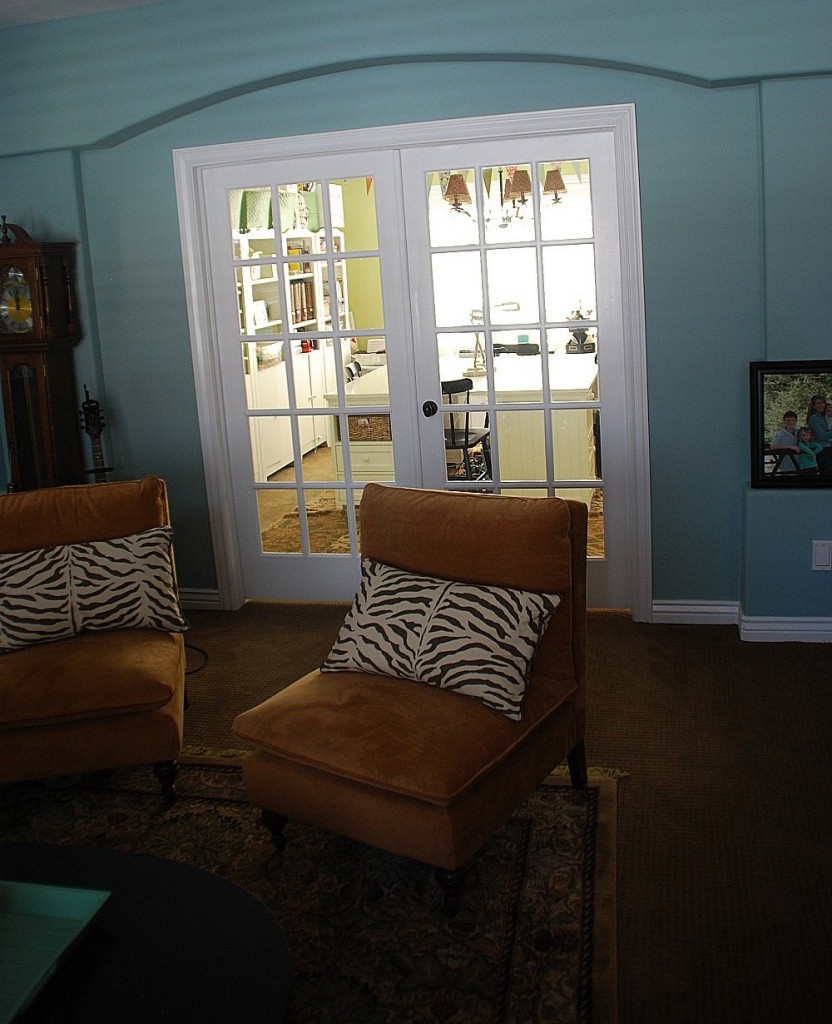 Then we painted the room and installed a square work area in the middle. I love this space. It's a place where I can work, PLUS there is room for my kids to be with me. They love working on projects or homework while I am answering email or working on a project for
TT&J
.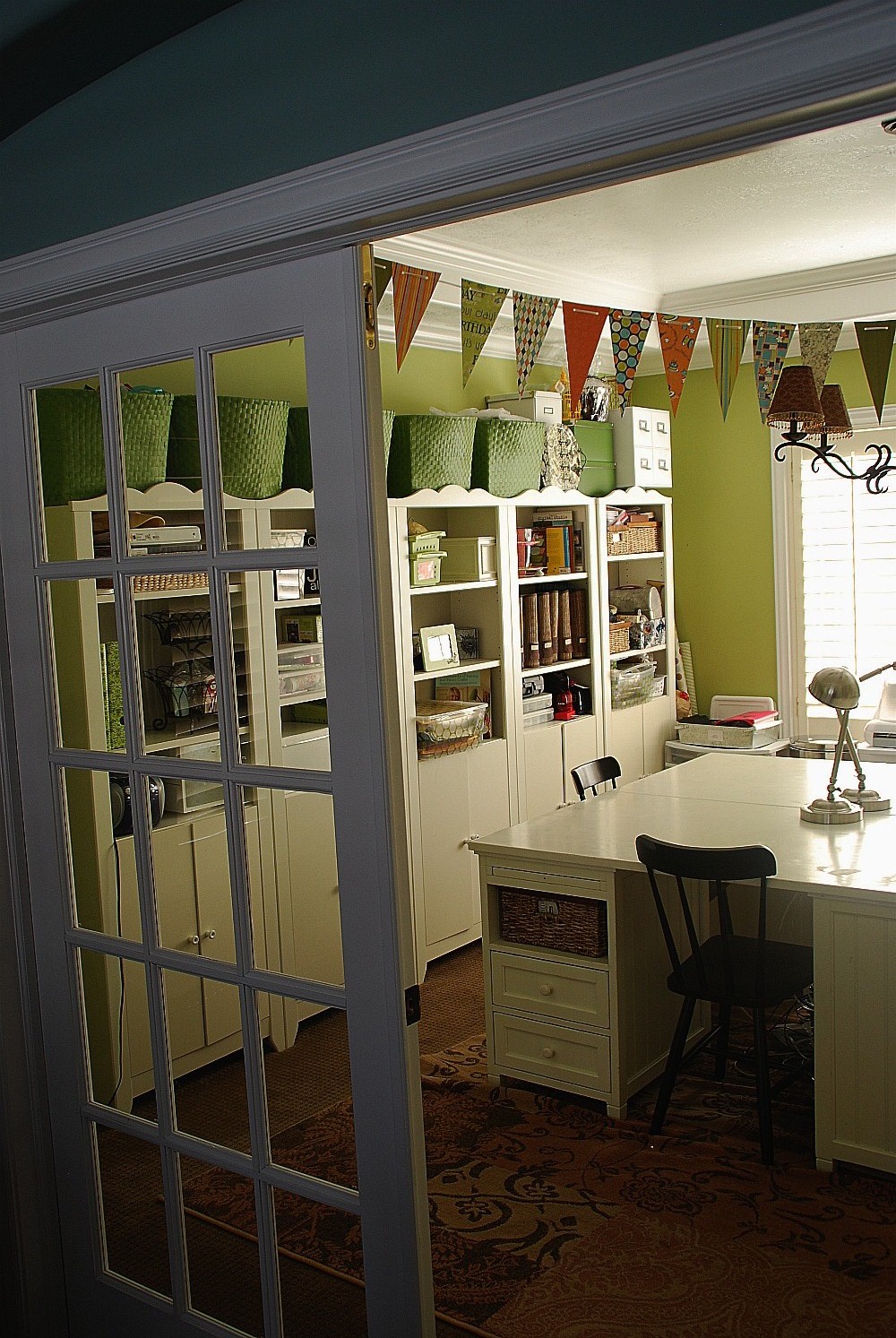 The light is excellent, plus it's right next to my kitchen. So I can be working on dinner while I work and I can keep an eye on what's happening with my kids. We are so happy we did it!!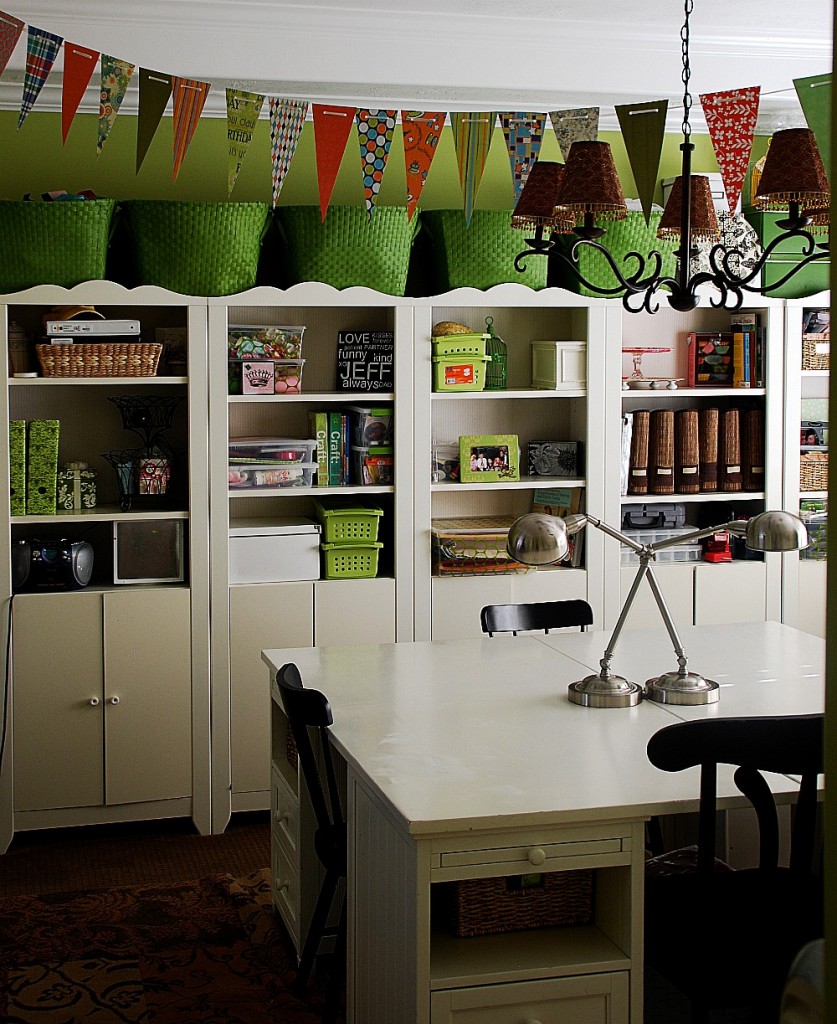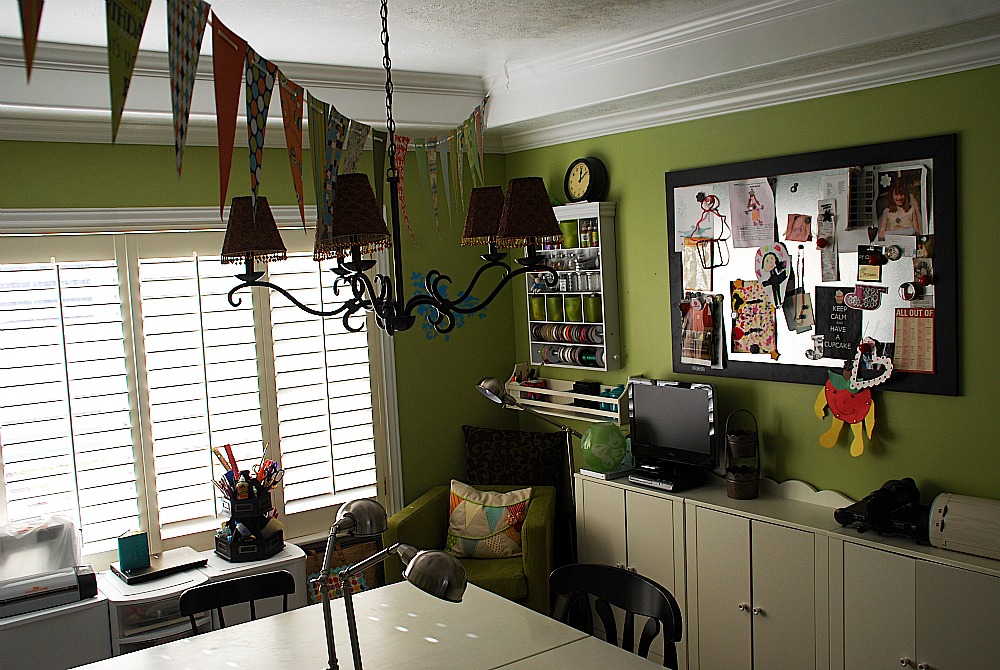 I found the wall cabinets at Ikea and the main desk is from Pottery Barn Teen.
Thanks for letting me share my creative space with you!!
xoxo
Thanks so much Jen, I am super jealous of her huge table in the middle of the room! I love the bright and cheery colors. Crafts should be happy :)
Link up your craft room HERE and see you tomorrow for another tour from another famous guest